Our Expertise
To meet today's increasing demand for both new and resale housing, Griffin Residential is able to maintain its focus on each segment of its real estate business through the fluctuations of the housing market, taking advantage of the unique internal diversification it has created.
Our history and heritage are rooted in creating fine homes and outstanding communities. We believe in making homebuyers feel confident and proud to own a new home. Every step of our planning and building process reflect our high standards and our use of proven innovation. Our experience and insight enables us to understand today's homebuyers, and exceed their expectations by providing the best in design, craftsmanship, customer service and care.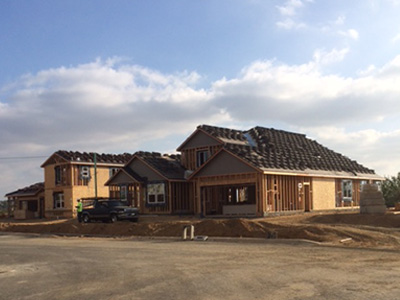 The company's expertise also includes the identification, acquisition, and disposition of "value add" distressed real estate assets. This involves the restoration of foreclosures, short sales, and other distressed single-family and multi-family properties that are subsequently sold to home buyers while revitalizing the neighborhoods and communities in which we serve.
Griffin Residential also focuses on the acquisition and management of "value add" income properties that are internally owned and managed as part of the company's income portfolio. This provides the company sustainable and stable cash flow and helps to balance its foundational philosophy of diversification.
Griffin Residential inspires confidence through a legacy that spans generations with a proud history of integrity in building premier quality homes and communities, as well as offering a full complement of real estate services including acquisition, sales, leasing, and management of single-family and multi-family income properties. Contributing to our success is a team of highly-regarded executives and seasoned professionals, acclaimed for exceptional experience and service.