Introducing the Griffin Residential Team
Griffin Residential continues its tradition with a team of professional real estate experts who are dedicated to upholding the highest standards of quality and service. Together, our management executives have more than 175 years of experience in homebuilding and related fields. They have held pivotal positions with some of the largest and most respected companies in the industry and their expertise spans all of the areas of specialization that is key to our success.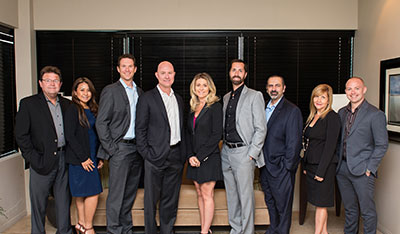 Built on its tradition and reputation, we are proud and committed to maintaining the solid foundation on which we were established, with team members that share our vision of excellence and passion for our business. We invite you to learn more about the executives who enrich Griffin Residential with their experience and knowledge.