Griffin Residential
Building The Future of Southern California Real Estate
Griffin Residential is a diversified residential homebuilding, land development, and home restoration company that has expanded throughout Southern California. With over one-hundred years of generational experience, we remain committed to honoring our family legacy and exceeding the expectations of our customers.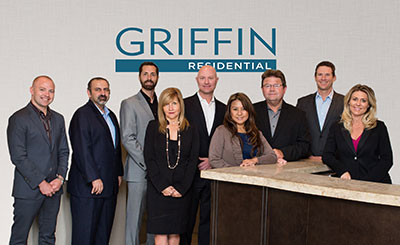 "Our vast experience and proven ability to recognize and adapt to cyclical changes in the real estate market provides us a unique perspective, and I foresee a successful future for Griffin Residential," said Ian Griffin, CEO. "Homebuilding is our passion, and we are focused on building positive relations, connecting with individuals and families, and creating growth in an inspiring work environment."
As a privately owned company, Griffin Residential is able to take a 'hands-on' approach allowing us to be intimately connected to all aspects of our business. Our relationships with investors, lenders, trade partners, homebuyers, and neighbors are treasured and essential to our success. Working together, we always remember the importance of immediate and extended family.
We invite you to get to know our company, learn what sets us apart and understand the company's unique personality expressed through homebuilding, community development, and neighborhood revitalization.